Montagues and Capulets - The Immersive Story
Description
Theatre/Arts, Themed Nights and Something A Little Different

Tickets from £19.50
Party Mash Up, Drum and Bass and House Music

Over 18
This event has taken place.

Multiple start times (see ticket info)
Star-crossed lovers, rival families, you know the story but would you change it if you could? 
This immersive theatre production is a unique adaption of Shakespeare's Romeo and Juliet, set in a warehouse squat during the 1990's…when rave culture was MASSIVE.
For never was there a story of more woe, but this time the audience decides where this story goes, with the choices they make and the actions they take changing the fate of Juliet and Her Romeo.
Your family welcomes you into competing sides as either a Montague or Capulet as you become a character in their world.
These violent delights have violent ends, but will you bite your thumb?
Join us for a 90's rave at Montagues and Capulets, where you can make decisions that effect the outcome of this familiar tale – it's what Shakespeare would have wanted.
What can I expect?
Classic tunes, competitive games, and 90's banter – This show is fully immersive, the more you engage the more you get from the experience. Montagues and Capulets allows the audience to roam freely in this open world experience and are presented with choices that can change the overall narrative of the show.
Where is:
In an old rug warehouse/turned theatre near London Bridge… transformed into a 90's squat…
The COLAB Factory
 74 Long Lane
London
SE1 4AU
What do I wear?
Whatever you like but we encourage 90's vibes, double denim, shell suits, hair gel, and scrunches, We do however recommend comfortable footwear.  
Is there a bar?
Yes! We have two bars including one inside the show – We will be playing some mega 90's tunes for you, and its very affordable, almost 90's prices.
Card fee so bring cash, and your ID.
How long is the experience?
The show is approximately 2 hours long we ask that you arrive 15 minutes before your start time
What if I am late?
Unfortunately, as this is an immersive performance latecomers cannot be permitted! Make sure you are on time so you do not miss out.
Is there a minimum age requirement?
Due to the nature of the show it is recommended for over 18's – younger guests may come with a supervising adult at their own discretion - Get in touch if you have any questions.
DISCLAIMER:
This show is set in a 90's themed rave warehouse, there may be hazards on site such as low ceilings and low lighting, stairs or ladders - CoLab Theatre will do their best to make sure that any risks are reduced but please be careful on site, you are in charge of your own safety. 
Warning: Strobes, lasers and SFX smoke will be used during this event, if you are sensitive to strobes or have concerns regarding access issues about access issues please contract CoLab Theatre directly for advice. 
By purchasing this ticket, you agree to the Terms & Conditions of COLAB Theatre ltd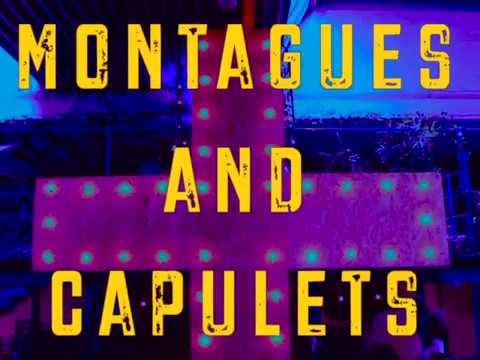 Offers
Tickets/Times
Ticket
Event time
Cost
9-11PM SESSION

An Immersive Production by CoLab Theatre

21:00 - 23:00
£19.50
7-9PM SESSION

An Immersive Production by CoLab Theatre

19:00 - 21:00
£19.50
Location
Address
The CoLab Factory, 74, Long Lane, London, SE1 4AU
Nearest Station
London Bridge (Tube)
T&C s
1. The ticket holder voluntarily assumes all risks and danger incidental to the event for which the ticket is issued, whether occurring prior, during or after the event. The ticket holder voluntarily agrees that the management, venue, event participants, DesignMyNight (WFL Media Ltd) and all of their respective agents, officers, directors, owners and employers are expressly released by the ticket holder from any claims arising from such causes.
2. Tickets are issued subject to the rules and regulations of the venue.
3. Please check your tickets, as mistakes cannot always be rectified.
4. Occasionally, events are cancelled or postponed by the promoter, team, performer or venue for a variety of reasons. If the event is cancelled, please contact us for information on receiving a refund from the responsible party. If the event was moved or rescheduled, the venue or promoter may set refund limitations. It is your responsibility to ascertain the date and time of any rearranged event.
5. The venue reserves the right to refuse admission and may on occasion have to conduct security searches to ensure the safety of the patrons.
6. Every effort to admit latecomers will be made at a suitable break in the event, but admission cannot always be guaranteed.
7. We regret that tickets cannot be exchanged or refunded after purchase.
8. Tickets are sold subject to the venue or promoter's right to alter or vary the programme due to events or circumstances beyond its control without being obliged to refund monies or exchange tickets.
9. If this ticket is re-sold or transferred for profit or commercial gain by anyone other than the promoter, venue management, DesignMyNight or one of their authorised sub-agents, it will become voidable and the holder may be
refused entry to or ejected from the venue.
10. The venue may operate a No Smoking Policy.
11. The promoter, venue management and DesignMyNight accept no responsibility for any personal property.
12. The event listed on the purchased ticket is strictly for ticket holders who are over 18 years of age. Identification may be required.