The Cheese Wheel Presents: A Valentine's Lady & The Tramp Night. MORE DATES ADDED SOON!
Description
Supper Clubs, Food & Drink and Date Night

Tickets from £66.00
Background Music and 80's Music

Over 18
This event has taken place.

Multiple start times (see ticket info)
MORE DATES ADDED SOON!!! 
GET ON THE WAITING LIST TO BE THE FIRST TO FIND OUT!
On February 14th, street food hot shot Graham Bradbury will be getting behind the wheel at KERB Counter to cook you up a four course grana-padano-dunked pasta feast. 
One ticket gets you and a date your own mini cheese wheel (which you'll get to take home after), pasta to dunk (extra long Lady and the Tramp 'Belle Notte' scene-style), toppings on the side plus cheese nibbles, a starter, dessert and and 2x Chapel Down grapefruit bellinis.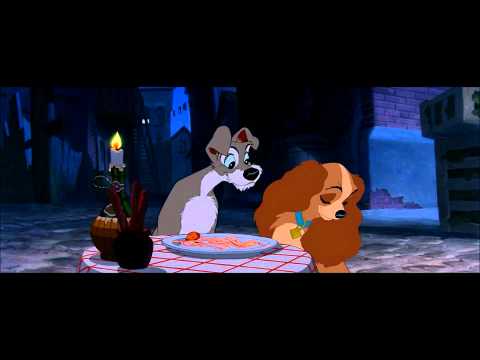 There'll be cocktails, wines and beers at the
KERB Counter bar
and cheesy romantic tunes to keep the mood on steam. If lashings of freshly rolled fettucine slumbered round in a hot cove of cheese won't get your date drooling, we don't know what wheel.
STANDARD COUPLES TICKET - £66
Dates: 2 x sittings on each evening: 14th Feb (6.30pm & 9pm) 15th Feb (6.30pm & 9pm)
Pennelle fried chickpea fritters OR goats cheese mousse
Crispy Arancini stuffed with chorizo, mozzarella, caramelised onion and spicy dip
Hand rolled fettuccine alfredo pasta dunked on your very own wheel of cheese
*Sheeps milk cheese and chive
*House basil pesto and semi dried tomato
*Smoked pork and leek cured sausage
Tiramisu cheesecake for two

Drink:
Chapel Down Grapefruit Bellinis
#HEADOVERWHEELS
Offers
Tickets/Times
Ticket
Event time
Cost
6.30pm - Couples Ticket (for 2)

3 course meal for 2 & Bellini on arrival. 6.30pm sitting

18:30 - 20:45
£66.00
9pm - Couples Ticket (for 2)

3 course meal for 2 & Bellini on arrival. 9pm sitting

21:00 - 23:00
£66.00
Location
Address
KERB Counter, Unit 45, Middle Yard, Camden Lock Place, Camden Market, Camden, London, NW1 8AF
Nearest Station
Camden Town (Tube)
Organiser
KERB Counter
Last month, street food trailblazers KERB launched their first indoor site in the heart of Camden. As well as an indoor space for punters to enjoy street food from their 34 trader KERB Camden Market in with cocktails, local wines and beers and coffee, KERB Counter is a testing ground for their traders (KERBanists) to play around with new recipe ideas, drink-paired menus, collaborate with other traders and hold events in. Second to jump in the spotlight and flex his talent is Graham Bradbury of the Cheese Wheel cooking up a four course Valentine's Day feast.
T&C s
1. The ticket holder voluntarily assumes all risks and danger incidental to the event for which the ticket is issued, whether occurring prior, during or after the event. The ticket holder voluntarily agrees that the management, venue, event participants, DesignMyNight (WFL Media Ltd) and all of their respective agents, officers, directors, owners and employers are expressly released by the ticket holder from any claims arising from such causes.
2. Tickets are issued subject to the rules and regulations of the venue.
3. Please check your tickets, as mistakes cannot always be rectified.
4. Occasionally, events are cancelled or postponed by the promoter, team, performer or venue for a variety of reasons. If the event is cancelled, please contact us for information on receiving a refund from the responsible party. If the event was moved or rescheduled, the venue or promoter may set refund limitations. It is your responsibility to ascertain the date and time of any rearranged event.
5. The venue reserves the right to refuse admission and may on occasion have to conduct security searches to ensure the safety of the patrons.
6. Every effort to admit latecomers will be made at a suitable break in the event, but admission cannot always be guaranteed.
7. We regret that tickets cannot be exchanged or refunded after purchase.
8. Tickets are sold subject to the venue or promoter's right to alter or vary the programme due to events or circumstances beyond its control without being obliged to refund monies or exchange tickets.
9. If this ticket is re-sold or transferred for profit or commercial gain by anyone other than the promoter, venue management, DesignMyNight or one of their authorised sub-agents, it will become voidable and the holder may be
refused entry to or ejected from the venue.
10. The venue may operate a No Smoking Policy.
11. The promoter, venue management and DesignMyNight accept no responsibility for any personal property.
12. The event listed on the purchased ticket is strictly for ticket holders who are over 18 years of age. Identification may be required.
13. You must arrive for the time stated on your ticket.
14. 6.30pm tickets have their tables until 8.45pm. 9pm tickets have their tables until 11pm.