Toulouse Lautrec Jazz Club
Description
Live Music, Dating and Date Night

Tickets from £12.00 - £15.00
Jazz, Live Music and Funk & Soul

Over 12
This event has taken place.

20:00 - 23:30
~ ~ ~ IMPORTANT INFORMATION REGARDING COVID-19 ~ ~ ~
THIS EVENT WILL CONTINUE AS PLANNED UNLESS THERE IS COMPLETE SHUTDOWN.
As an independent venue whose goal is to support independent artists, we are committed to ensuring all of our scheduled performances and events go ahead as planned unless they cancelled outside of our control or considered unsafe to the general public or staff.   We will be closely monitoring the advice of our government and health authorities.  The well being of our customers, employees, suppliers and performers is of the greatest importance to us we will continue to ensure our policies and procedures reflect this. 
~ ~ ~ ~ ~
A REVIVAL OF THE BEST RHYTHM 'N' BLUES, JUMP AND JAZZ OF THE 40s - 60s
The Gin Trap House Band are staging a revival of the best rhythm 'n' blues, jump, and jazz of the 40s, 50s, and 60s. The band is a coming together of some the mightiest musicians in London. Their stompin' rhythms, infectious horns, and soulful vocals will make you want to tap your feet and dance all night long with their authentic versions of the real, original dance music. 


They play a whole host of tunes that you already love, and some tunes that you don't know yet, but as soon as you hear them you'll wonder why they aren't already staples of your own collection. If you like the music of Ray Charles, Fats Domino, or Nina Simone you're in for a real treat.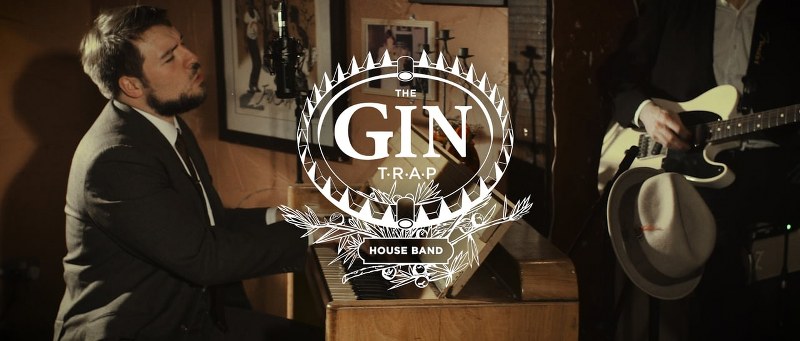 Christian Prior - Vocals & Piano
Rob Landen - Trumpet
Rory Sadler - Sax
TOM McCREDIE - Guitar
HUW V WILLIAMS - Bass
Felix Higginbottom - Drums


OTHER INFORMATION
GENRES: JUMP, JIVE, JAZZ, BLUES & NEW ORLEAN
TICKETS: CONCESSION £12 | STANDARD £15 | ON THE DOOR £18
SEATING IS UN-ALLOCATED AND IS SUBJECT TO 1ST COME, 1ST SERVED BASIS 


ONLY BAR FOOD & DRINKS AVAILABLE IN JAZZ CLUB
À LA CARTE DINING AVAILABLE IN THE MAIN RESTAURANT PRIOR TO SHOW
PLEASE ALLOW UP TO 2 HOURS FOR DINNER RESERVATIONS.
Offers
Tickets/Times
Ticket
Event time
Cost
Standard Admission

Doors: 8pm / Show: 9:30pm - 11:30pm

20:00 - 23:30
£15.00
Students & MU Members

Doors: 8pm / Show: 9:30pm - 11:30pm

20:00 - 23:30
£12.00
Location
Address
Toulouse Lautrec Jazz Club, 140 Newington Butts, SE11 4RN
Organiser
Toulouse Lautrec
Paying tribute to one of France's most flamboyant artists, Toulouse Lautrec is an intimate Brasserie & Wine Bar in Kennington, South London. Brimming with the bohemian charm of the Parisian jazz bars of a bygone era. The venue is rapidly becoming one of London's finest live music venue providing quality live music from Jazz to Soul Funk, from French Chansons to Latin Salsa.
---
More from Toulouse Lautrec Jazz Club
Venue
T&C s
1) Tickets are non-refundable with 48 Hours of the event as standard.
2) Attendees under the age of 18 must be accompanied by a responsible adult.
3) We operate a Check-21. If you are lucky enough to appear younger than 21 you may be asked for photographic ID.
4) Seating is unallocated and based on first come, first served. Please arrive before start time to be guaranteed seating.
5) Once the show has begun, we reserve the right to fill any empty seats with people who have bought tickets on the door.
6) ID Required for students & Musician Union Members