'LA VIE' EP LAUNCH BY SOK-HO
Toulouse Lautrec Jazz Club
Description
Live Music and Something A Little Different

Tickets from £8.00 - £12.00
Thu, 14th Nov 2019 @ 19:00 - 22:00

19:00 - 22:00
An EP ABOUT LIFE AND ITS MEANING.


An intimate live performance evening. A line up of international artists who collaborated with Sok-ho in his multilingual concept-mini album including original songs.
Sok-ho is an octolingual British and French stage performer, an actor, and a baritenor singer-songwriter. He has performed internationally in musicals, music gigs, and in theatre.
Sok-ho was born in France from Chinese parents born in Cambodia, survivors of the Cambodian genocide. He started singing at the age of 10 with his Conservatory trained musician friend in Normandy and then joined musical contests and performed in local music venues in Paris until he was discovered by a producer to join the revival of the French version of the musical 'Romeo & Juliet', from William Shakespeare.
He was then offered the chance to go to Mexico and joined a group of young performers acting and singing in performances in front of 2000+ people in a regional showcase tour.
Sok-ho then moved back from Mexico to Paris for a short period of time before he relocated to Shanghai, followed by Madrid, before a brief stay in Paris where he received additional acting class from industry professionals. He finally moved to London in 2011 where he has had various musical appearances in various music and theatre venues including the Bread and Roses Theatre, Tristan Bates Theatre, The Miller, the Archduke, Toulouse Lautrec Jazz Club, and Troxy.
In addition to Romeo & Juliet, Sok-ho musical theatre's credits include 'It Tastes Like Home' by Lorna Wells in the lead role of Jian, a revival of 'The Rocky Horror Picture Show' in the lead role of 'Brad Major', 'Music & Lyrics' a tribute to Alan Menken and Tim Rice. Sok-ho also joined as cast member to workshop promising plays and musicals. Projects include the National Theatre and Yellow Earth Theatre.
On the creative side, in addition to song-writing, Sok-ho is currently working on the creation of a show collaborating with both scientists, artists and experts. Trained and immersed in the science of happiness and coaching, Sok-ho bridges science to performing arts. Sok-ho is represented internationally by Nic Knight Management.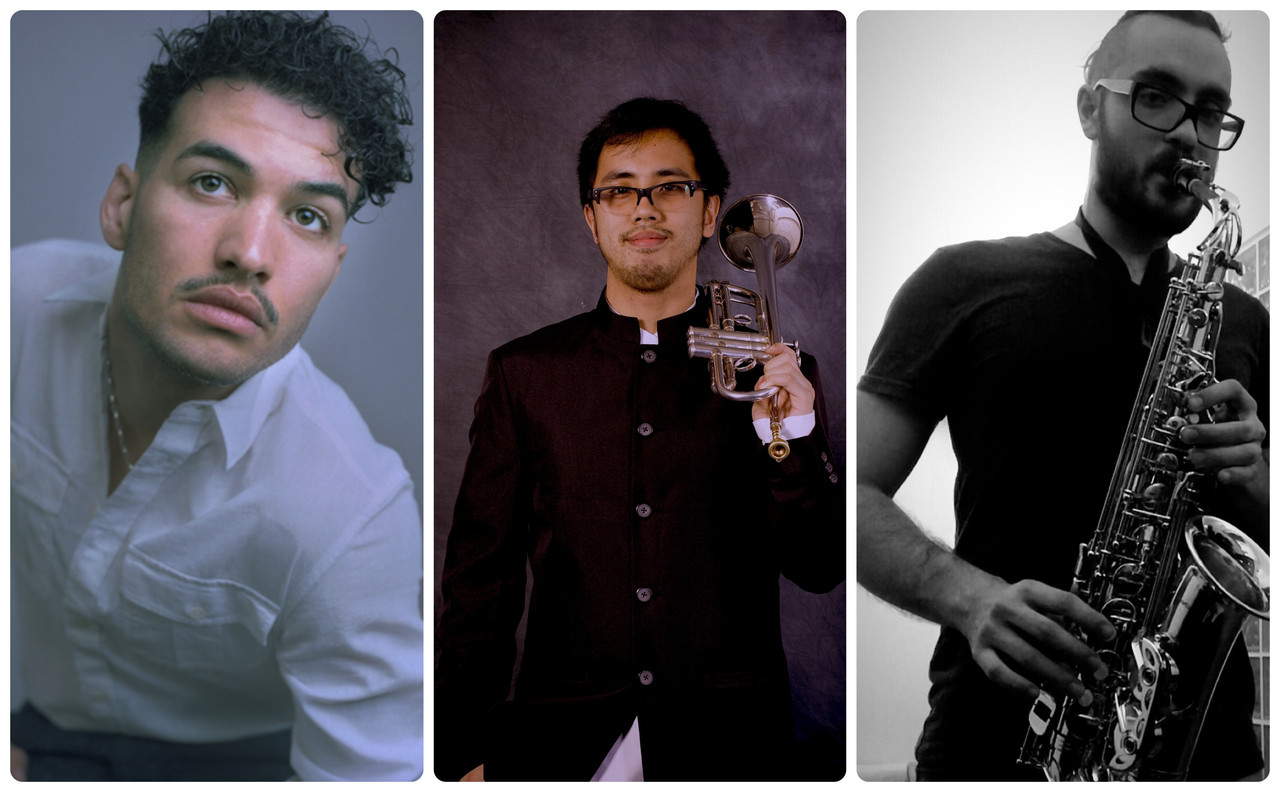 Edward Lun, Wai Kit is a composer, a British Academy of Film and Television Arts (BAFTA) scholar and a member of the Composers and Authors Society of Hong Kong.
Julien Milon (SOMEY as stage name) is a French artist who could be labelled as a pioneer. Mixing his Musicology and Opera background to pop culture, the young composer created a new sound tainted with the colours of his native island of the Caribbean.
Zombee King is a London based Greek songwriter, pianist, guitarist, dancer, actor, director.
OTHER INFORMATION
GENRE: EP LAUNCH / JAZZ & CABARET
TICKETS: CONCESSION £8 | STANDARD £12 | ON THE DOOR £15
SEATING IS UN-ALLOCATED AND IS SUBJECT TO 1ST COME, 1ST SERVED BASIS
ONLY BAR FOOD & DRINKS AVAILABLE IN JAZZ CLUB
À LA CARTE DINING AVAILABLE IN THE MAIN RESTAURANT PRIOR TO SHOW
PLEASE ALLOW UP TO 2 HOURS FOR DINNER RESERVATIONS.

Offers
Tickets/Times
Ticket
Event time
Cost
Admission

Admission

19:00 - 22:00
£12.00
Concession

Student / OAP / Unemployed - ID Required

19:00 - 22:00
£8.00
Location
Address
Toulouse Lautrec Jazz Club, 140 Newington Butts, SE11 4RN
Organiser
Toulouse Lautrec
Paying tribute to one of France's most flamboyant artists, Toulouse Lautrec is an intimate Brasserie & Wine Bar in Kennington, South London. Brimming with the bohemian charm of the Parisian jazz bars of a bygone era. The venue is rapidly becoming one of London's finest live music venue providing quality live music from Jazz to Soul Funk, from French Chansons to Latin Salsa.
---
More from Toulouse Lautrec Jazz Club
Venue
T&C s
1) Tickets are non-refundable with 48 Hours of the event.
2) Attendees under the age of 18 must be accompanied by a responsible adult.
3) We operate a Check-21. If you are lucky enough to appear younger than 21 you may be asked for photographic ID.
4) Seating is available on a first come, first served basis only. Latecomers may be required to stand until seating becomes available.
5) Reserved seating is only available for ticket holders of 7 or more people.