No reviews.
Toulouse Lautrec Jazz Club
Description
Live Music and Date Night

Tickets from £12.00 - £14.00
Jazz, Live Music and Funk & Soul

Over 12
Fri, 31st May 2019 @ 21:30 - 23:45

21:30 - 23:45
The power of musical contamination.


Do you want to have fun? Do you want to have an amazing experience? Come to live a fantastic night of music. Think of the power of jazz, funk, blues and soul… Think of the sophistication and rhythms of Brazilian music… Think of a super international band… Think of a repertory that goes through great musical hits and exclusive original songs… This will be an exciting night with the maximum of diversity and contamination.
Leading this great show is the phenomenal Celeste. At 20 years old she has an incredible voice, with a great maturity, and with an extraordinary capacity to travel through different worlds of music, bringing with her the essence of those. Celeste has performed in places like Brazil, UK, Italy, France, Ireland, Belgium…
"…Absolutely Stunning!..." 
Ian Shaw – Award Winning Singer & Producer
"...Celeste was holding court captivating the audience with her magic!..." 
www.jazz.co.uk
"...I once met the great Elis Regina and never thought that anyone could sing the songs that she had made famous and make them work once again. But I was wrong. Celeste can and does!..." 
Earl Okin – TV Icon / Singer-Songwriter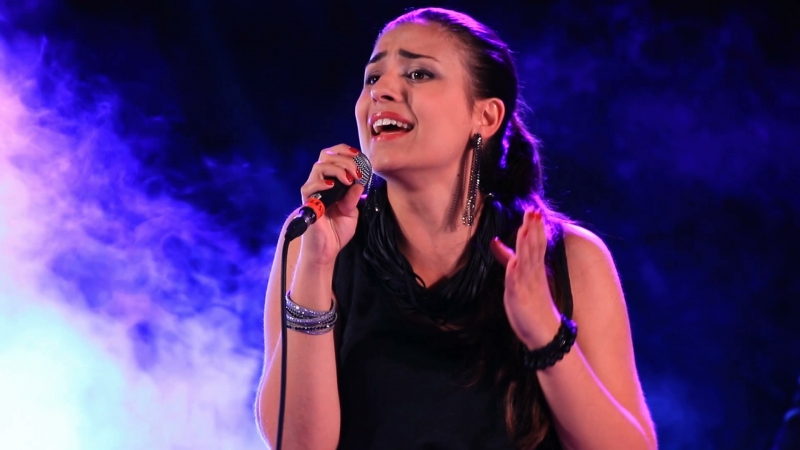 Deep down Celeste probably always knew that her calling was to be a singer. The sheer joy of performing, and her desire to communicate this joy to the public, made it clear to her this was the path for which she was destined. Following the great response to her concerts in Brazil and having just finished a successful tour of Italian theatres
Celeste is now rapidly gaining a huge following of 34,000+ fans in UK, accompanied always by her loyal band of world-class musicians, recently stepping on to the stage of the most renowned Jazz venues in London. During the last year Celeste has performed more than 100 times in places like UK, Italy, France, Ireland, Belgium… Celeste recorded her first album in Italy, which won her a number of excellent reviews, as well as a busy agenda of performances. She will release 3 EPs during this year, with three different sounds, starting with Brazilian rhythms and sounds on the first EP, an international influence of different genres like Funk, Soul and Jazz in the second one, and a more personal and original sound involving all those influences in the last one.
Celeste – Vocals
John Crawford – Piano
Guillermo Hill – Guitar
Matheus Nova – Bass
Uccio Gaeta – Drums
Anselmo Netto – Percussion
OTHER INFORMATION
GENRES: JAZZ
TICKETS: CONCESSION £12 | STANDARD £14 | ON THE DOOR £18
SEATING IS UN-ALLOCATED AND IS SUBJECT TO 1ST COME, 1ST SERVED BASIS
ONLY BAR FOOD & DRINKS AVAILABLE IN JAZZ CLUB


À LA CARTE DINING AVAILABLE IN THE MAIN RESTAURANT PRIOR TO SHOW
PLEASE ALLOW UP TO 2 HOURS FOR DINNER RESERVATIONS.  
Offers
Tickets/Times
Ticket
Event time
Cost
Admission

Admission

21:30 - 23:45
£14.00
Concession

Student / OAP

21:30 - 23:45
£12.00
Location
Address
Toulouse Lautrec Jazz Club, 140 Newington Butts, SE11 4RN
Organiser
Toulouse Lautrec
Paying tribute to one of France's most flamboyant artists, Toulouse Lautrec is an intimate Brasserie & Wine Bar in Kennington, South London. Brimming with the bohemian charm of the Parisian jazz bars of a bygone era. The venue is rapidly becoming one of London's finest live music venue providing quality live music from Jazz to Soul Funk, from French Chansons to Latin Salsa.
---
More from Toulouse Lautrec Jazz Club
Venue
T&C s
1) Tickets are non-refundable with 48 Hours of the event.
2) Attendees under the age of 18 must be accompanied by a responsible adult.
3) We operate a Check-21. If you are lucky enough to appear younger than 21 you may be asked for photographic ID.
4) Seating is available on a first come, first served basis only. Latecomers may be required to stand until seating becomes available.
5) Reserved seating is only available for ticket holders of 7 or more people.