ACCALIA ARTS PRESENTS PORTRAIT OF A PRINCESS / WHAT WOULD JULIE DO?
No reviews.
Toulouse Lautrec Jazz Club
Description
Live Music, Dating and Date Night

Tickets from £12.00
Jazz and Live Music

Over 12
Tue, 18th Jun 2019 @ 19:30 - 22:00

19:30 - 22:00
DOUBLE BILL
Two Cabaret Musicals for one price !!!


PART 1 - A Portrait of a Princess


Striving for the perfect princess life - what beauty, glamour, song and laughter. But daily challenges can often leave us questioning everything about ourselves and feeling less than worthy.
Join Ciara on a musical evening of magic and laughter, in which we'll strive to find our inner 'princess' and to embrace all those little quirks and experiences that make us unique and beautiful.
PART 2 - What Would Julie Do?


Do you love show tunes? Do you sometimes feel like you could use a spoonful of guidance to help living life that little bit easier? Well, never fear, 'What Would Julie Do?' is here!!
Rosie Williamson hosts an all new evening of musical theatre therapy showcasing emerging stars of musical theatre; inspired by her guru of perfection: The one, the only Dame Julie Andrews. The theme for this show is body positivity. We'll share songs and stories about our favourite things, try to figure out how to solve problems (like Maria… and poor self-image), find the fun (until even the dullest job is a game) and explain how show tunes can help make sense of our crazy lives. Expect much loved and lesser known musical theatre numbers and modern twists on Julie Andrews' classics.
"If you're looking for some self-help and positivity in your life, look no further than to this cabaret gem." 
★ ★ ★ ★ ★ West End Wilma
"The harmonies, sprinkled across the first half and then at both ends of the second, were beautiful – a real pleasure and delight to listen to." 
★ ★ ★ ★ ★ Chris Omaweng, London Theatre 1
"The re-worked songs hilarious but always respectful of their origins, What Would Julie Do? Live is a joyous evening full of laughter, tears and a reminder to look after yourself and each other." 
★ ★ ★ ★ Stuart Jame, Theatre Blogger
"Rosie Williamson creates a wonderfully pleasant evening…No two shows are the same, performing different material each time with reworked lyrics for topical or comedic value…A hugely funny 'How Do You Solve a Problem Like Self-loathing' was also worked into the set with all three [performers] singing in harmony and taking solo lines, – the audience, meanwhile, was in stitches." 
★ ★ ★ ★ Musical Theatre Review
ABOUT ACCALIA ARTS FESTIVAL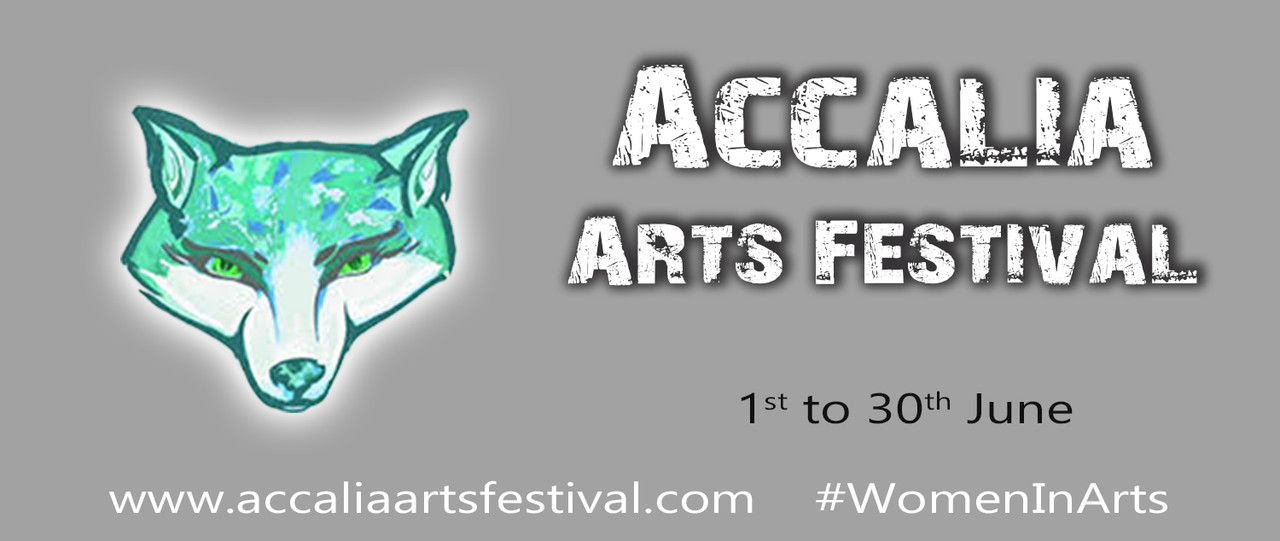 Accalia Arts was born out of a campaign to buy Theatre Royal Haymarket, which raised over £11,000 on GoFundMe following London wide media coverage. The Festival will facilitate an inclusive female-led festival across several venues, genres, and communities.
Toulouse Lautrec Jazz Club is proud to take part in this festival in a move to get more women at the forefront of this industry by celebrating female achievement, raising awareness against bias & to take action for equality to create a more gender-balanced world.
OTHER INFORMATION
GENRES: CABARET & MUSICAL THEATRE
TICKETS: EARLY BIRD TICKETS £12  |  DOOR: £15
SEATING IS UN-ALLOCATED AND IS SUBJECT TO 1ST COME, 1ST SERVED BASIS
ONLY BAR FOOD & DRINKS AVAILABLE IN JAZZ CLUB
À LA CARTE DINING AVAILABLE IN THE MAIN RESTAURANT PRIOR TO SHOW
PLEASE ALLOW UP TO 2 HOURS FOR DINNER RESERVATIONS.


Offers
Tickets/Times
Ticket
Event time
Cost
Admission

Admission

19:30 - 22:00
£12.00
Location
Address
Toulouse Lautrec Jazz Club, 140 Newington Butts, SE11 4RN
Organiser
Toulouse Lautrec
Paying tribute to one of France's most flamboyant artists, Toulouse Lautrec is an intimate Brasserie & Wine Bar in Kennington, South London. Brimming with the bohemian charm of the Parisian jazz bars of a bygone era. The venue is rapidly becoming one of London's finest live music venue providing quality live music from Jazz to Soul Funk, from French Chansons to Latin Salsa.
---
More from Toulouse Lautrec Jazz Club
Venue
T&C s
1) Tickets are non-refundable with 48 Hours of the event.
2) Attendees under the age of 18 must be accompanied by a responsible adult.
3) We operate a Check-21. If you are lucky enough to appear younger than 21 you may be asked for photographic ID.
4) Seating is available on a first come, first served basis only. Latecomers may be required to stand until seating becomes available.
5) Reserved seating is only available for ticket holders of 7 or more people.