ACCALIA ARTS PRESENTS LADY & THE CRAMP
No reviews.
Toulouse Lautrec Jazz Club
Description
Live Music, Cabaret/Burlesque and Comedy

Tickets from £8.00
Thu, 20th Jun 2019 @ 20:00 - 22:00

20:00 - 22:00
---
---
An all-female comedy quartet out to air their dirty laundry.


Once upon a time there was a Lady. She didn't sign up for it, but she was assigned a Cramp. Little did she know that this Cramp would end up defining her experience of the world around her. In this quirky cabaret, Lady and the Cramp set out to unravel the complexities of their bittersweet relationship through song, sketch-comedy and spoken word. From contraceptive pills to legislative bills, Polly Clamorous mix melody and the macabre, blurring the lines between the gorgeous and the gruesome, the sexy and the slimy, the public and the private.
Lady and the Cramp blurs the line between the gorgeous and the gruesome, the sexy and the slimy, the public and the private. Will Lady come to love her Cramp? Will they emerge, triumphant in the era of mansplaining, MeToo and the conformist pressures of anal bleaching? To get you ripe and ready for a night out on the town, come and find out.
"Their songs are up-to-date explorations of millennial female experience, from the shame of STDs to anxiety about vulvas. There are witty one-liners sung so sweetly you'd think it was a rearrangement of Dorris Day, until you tune into the lyrics." 
T Snelling Edfringe Review
"The light and cheery gives way to the raw rage which 21st century women normally cover, conceal, or just can't allow themselves to feel constantly." 
T Snelling Edfringe Review
"Within a mere hour, Polly Clamorous use comedy to take us on a liberating journey, moving the audience from stitches of laughter - through their retelling of the awkward realities of sex - to sobering tears, as they confront us with the graver truths lived by women today." 
J Loram EdFringe Review
"This is the kind of show which made me feel both great camaraderie, and horribly angry, about being female." 
EFR
ABOUT ACCALIA ARTS FESTIVAL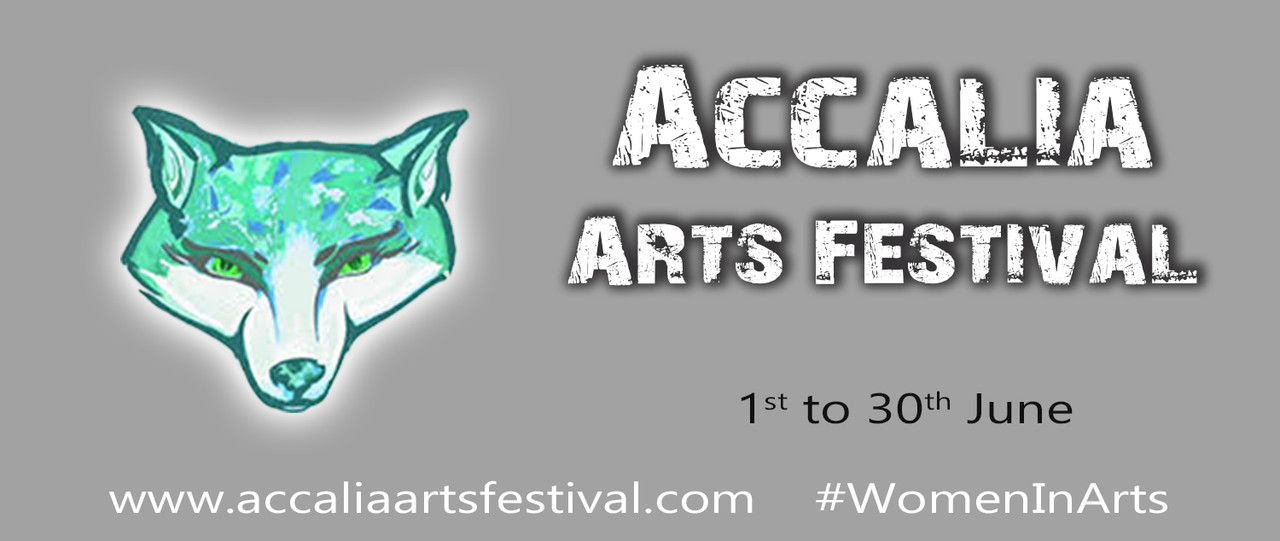 Accalia Arts was born out of a campaign to buy Theatre Royal Haymarket, which raised over £11,000 on GoFundMe following London wide media coverage. The Festival will facilitate an inclusive female-led festival across several venues, genres, and communities.
Toulouse Lautrec Jazz Club is proud to take part in this festival in a move to get more women at the forefront of this industry by celebrating female achievement, raising awareness against bias & to take action for equality to create a more gender-balanced world.
OTHER INFORMATION
GENRES: COMEDY CABARET
TICKETS: EARLY BIRD TICKETS £10  |  DOOR: £12
SEATING IS UN-ALLOCATED AND IS SUBJECT TO 1ST COME, 1ST SERVED BASIS
ONLY BAR FOOD & DRINKS AVAILABLE IN JAZZ CLUB
À LA CARTE DINING AVAILABLE IN THE MAIN RESTAURANT PRIOR TO SHOW
PLEASE ALLOW UP TO 2 HOURS FOR DINNER RESERVATIONS.
Offers
Tickets/Times
Ticket
Event time
Cost
Admission

Admission

20:00 - 22:00
£8.00
Location
Address
Toulouse Lautrec Jazz Club, 140 Newington Butts, SE11 4RN
Organiser
Toulouse Lautrec
Paying tribute to one of France's most flamboyant artists, Toulouse Lautrec is an intimate Brasserie & Wine Bar in Kennington, South London. Brimming with the bohemian charm of the Parisian jazz bars of a bygone era. The venue is rapidly becoming one of London's finest live music venue providing quality live music from Jazz to Soul Funk, from French Chansons to Latin Salsa.
Venue
T&Cs
1) Tickets are non-refundable with 48 Hours of the event.
2) Attendees under the age of 18 must be accompanied by a responsible adult.
3) We operate a Check-21. If you are lucky enough to appear younger than 21 you may be asked for photographic ID.
4) Seating is available on a first come, first served basis only. Latecomers may be required to stand until seating becomes available.
5) Reserved seating is only available for ticket holders of 7 or more people.