Description
Pop-Up, Something A Little Different and Food & Drink

Standard £20, On the door £30, Cocktails £5
This event has taken place.

12:00 - 18:00
Junipalooza is set to be the UK's biggest festival ever dedicated to gin.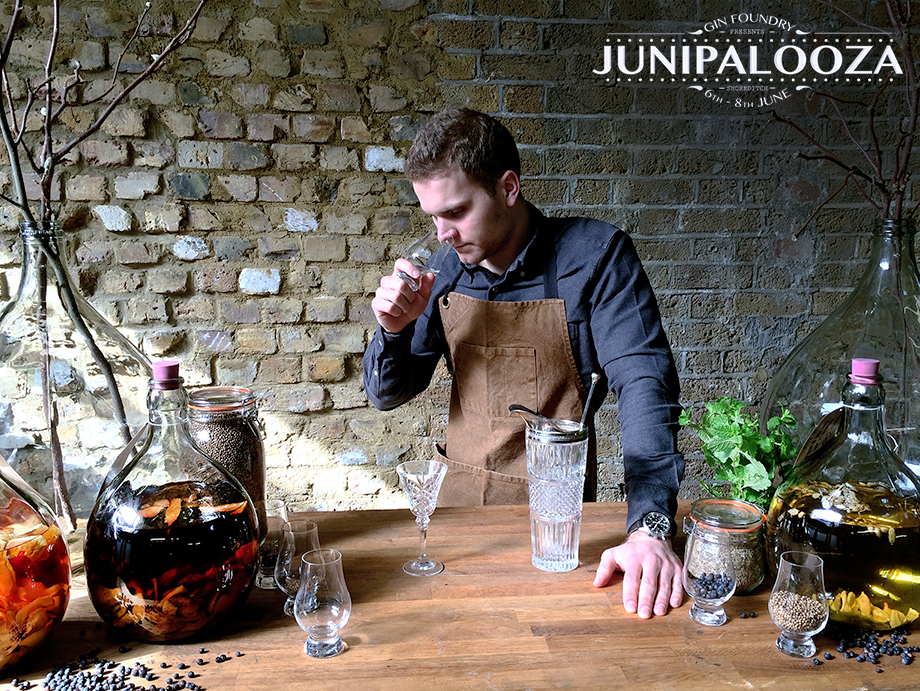 Junipalooza has been designed to celebrate GIN and the diversity now on offer. Taking all the elements from the UK's best food & drink festivals and assembling them into one space - it will truly be a unique occasion and the gin event of the year.
Junipalooza will feature immersive installations that combine botanicals, industrial warehousing and makers from around the globe. They will each be on deck sampling their gin, explaining how it's made and showcasing the finest gin related items. Let's face it, the only place to be if you love gin.
To boot, there will be a Drinks by the Dram shop there too, where over 60 different gins will be available to buy in 30ml sample-sized bottles. Perfect for exploring new gins at home!
GIN LINE-UP

With Junipalooza right around the corner wanted to let you in on which gin producers you could expect to see over the weekend. Here is the full list of GINSMITHS and the creations they will have on offer – some 15 makers encompassing 46 gins!
Warner Edwards – England
(Harrington Dry Gin, Elderflower Gin and Sloe Gin)
Hernö – Sweden
(Hernö Dry Gin, Navy Strength and Juniper Cask Gin)
Hayman's – England
(Hayman's Old Tom, London Dry Gin, Sloe Gin, Reserve Gin, Gin Liqueur and Royal Dock Gin)
Langley's No. 8 Gin – England
Elephant Gin – Germany
Tarquin's Gin – England
Burleighs Gin - England
Ferdinand's Saar Dry Gin – Germany
Boxer Gin – England
St George's Spirits – US
(Botanivore Gin, Rye Gin, Reposado Gin and Terroir Gin)
Dodd's Gin – England
(Dodd's Gin and Fortnum & Masons Edition)
Sipsmith Gin – England
(Sipsmith London Dry Gin, Sloe Gin, VJOP Gin and Summer Cup)
Adnams Gin – England
(Adnams Copper House and First Rate Gin)
The team at Maverick Drinks will be bringing their entire range of gins including Spirit of Hven (Sweden), FEW Spirits (US), Filler's (Netherlands), NY Distilling (US), Professor Cornelius Ampleforth (England) and Smooth Ambler (US).
The Classics Cocktail Bar in partnership with Bombay Sapphire will feature some of the UK's best bartenders, serving up all the classics from the prefect G&T and Martini to the Martinez and Negroni.
There will also be a Signature Cocktail Bar featuring signature serves from Tarquin's Gin, Adnams Gin, Sipsmith Gin, Langley's No. 8 Gin, Warner Edwards Gin, Hernö Gin and Ferdinand's Saar Dry Gin.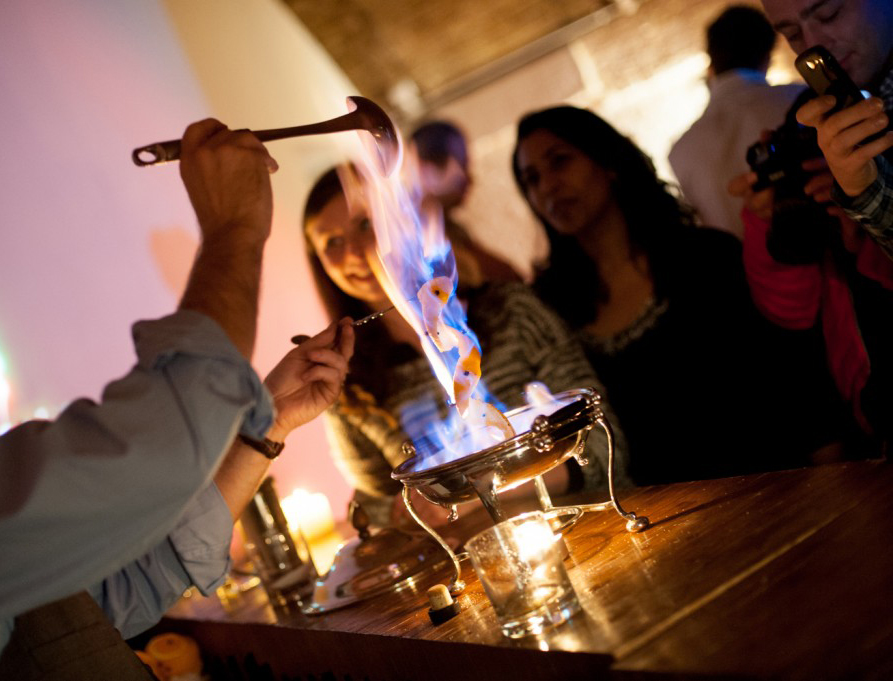 What does a ticket include?
Each ticket includes tokens for 5 samples of gin (either served neat (20ml) or as a sample G&T (20ml gin + tonic). Don't forget that there will be 2 cocktail bars as well!
Offers
Tickets/Times
Ticket
Event time
Cost
Standard Saturday

Day Ticket - Saturday June 7th

12:00 - 18:00
£20.00
Standard Sunday

Day Ticket - Sunday June 8th

12:00 - 18:00
£20.00
Location
Address
13 Hearn Street, Shoreditch, EC2A 3LS
Nearest Station
Shoreditch High Street (Rail)
Organiser
Gin Foundry
Gin Foundry is the Home of Gin. It's that simple! It is starting to look more like what our eventual goal is – to be the largest online compendium of factually correct and unbias information about gin. Following on from the global success of the Gin Advent (Ginvent) calendars - we decided to host Junipalooza. As a celebration of the gin category and the makers, brands and personalities behind the scenes, Junipalooza continues Gin Foundry's comitment to become a complete hub for both producers and gin...
Venue
T&C s
1. The ticket holder voluntarily assumes all risks and danger incidental to the event for which the ticket is issued, whether occurring prior, during or after the event. The ticket holder voluntarily agrees that the management, venue, event participants, DesignMyNight (WFL Media Ltd) and all of their respective agents, officers, directors, owners and employers are expressly released by the ticket holder from any claims arising from such causes.
2. Tickets are issued subject to the rules and regulations of the venue.
3. Please check your tickets, as mistakes cannot always be rectified.
4. Occasionally, events are cancelled or postponed by the promoter, team, performer or venue for a variety of reasons. If the event is cancelled, please contact us for information on receiving a refund from the responsible party. If the event was moved or rescheduled, the venue or promoter may set refund limitations. It is your responsibility to ascertain the date and time of any rearranged event.
5. The venue reserves the right to refuse admission and may on occasion have to conduct security searches to ensure the safety of the patrons.
6. Every effort to admit latecomers will be made at a suitable break in the event, but admission cannot always be guaranteed.
7. We regret that tickets cannot be exchanged or refunded after purchase.
8. Tickets are sold subject to the venue or promoter's right to alter or vary the programme due to events or circumstances beyond its control without being obliged to refund monies or exchange tickets.
9. If this ticket is re-sold or transferred for profit or commercial gain by anyone other than the promoter, venue management, DesignMyNight or one of their authorised sub-agents, it will become voidable and the holder may be
refused entry to or ejected from the venue.
10. The venue may operate a No Smoking Policy.
11. The promoter, venue management and DesignMyNight accept no responsibility for any personal property.
12. The event listed on the purchased ticket is strictly for ticket holders who are over 18 years of age. Identification may be required.
Repping