ELBERACE (GAY ELVIS): A HUNK OF MINCING LOVE
Toulouse Lautrec Jazz Club
Description
Something A Little Different, Cabaret/Burlesque and Fun Time Partying

Tickets from £15.00
Live Music, Commercial/Pop and Party Mash Up

Over 12
Thu, 16th May 2019 @ 20:30 - 22:00

20:30 - 22:00
Elberace: the Queen Of Rock 'n' Rollers


Enter the Kitch world of Elberace, the worlds first & only gay Elvis.
Created by James Haslam in response to his own mid life crisis, Elberace is a parody of the Elvis Tribute Artiste - not an impersonation but more an interpretation, looking & sounding nothing like the King of Rock 'n' Roll, this show is a celebration of an amazing and opulent by gone era, loved by music and Elvis fans alike. So, put on your dancing shoes, oil up your hips and bring a clean pair of knickers to throw on stage (returnable) – It's so bad, it's good!
Jumpsuit included.
With Special Guest Claire Benjamin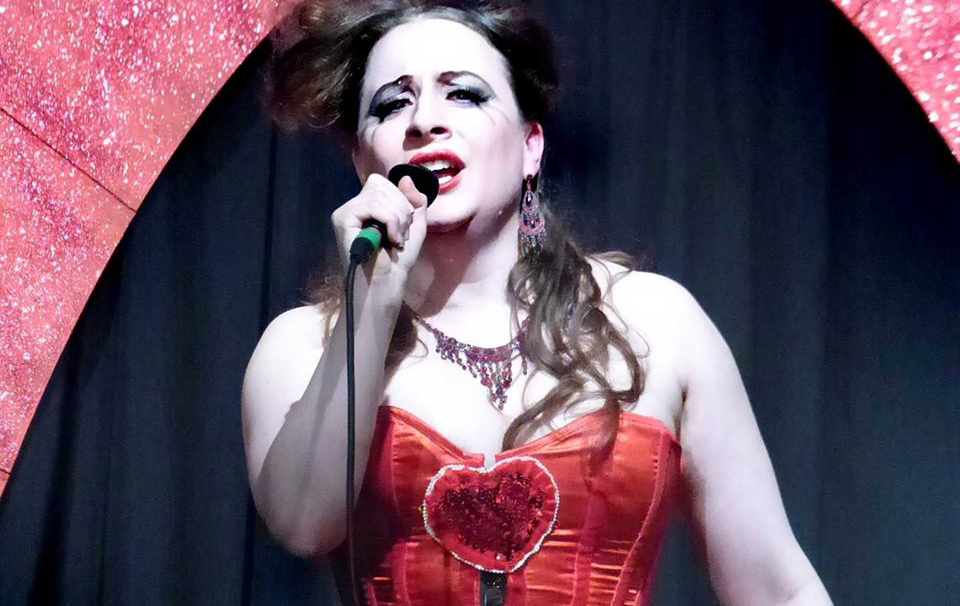 James Haslam trained as an actor at Rose Bruford College. He has been performing cabaret since 2004 in Londons hottest cabaret spots including Pizza On The Park, The Pheasantry, Pizza Express Live Holborn, St James Theatre, Camden Festival etc.
James's show Clutching Pearls was nominated for a Whats On Stage Award in 2011.
Acting credits include: Guest appearance in Yorkshire TV's Heartbeat, Charles II in The Libertine ICA London, Dalek Commander in The Evil Of The Daleks, Theatre Royal Portsmouth.
James also practices Nichiren Buddhism and is a member of the Soka Gakkai International.
"Worth seeing!" 
Fringe Report (Touching Cloth)
"Haslam is an absolute riot…" 
Indie London (Union Shorts)
"Pure comic slap-stick" 
Chortle (Life in a Goldfish Bowl)
"He knows who he is and what his comedy is about that you can almost taste his future success, so catch him now before he's really famous!" 
Remote Goat (Touching Cloth)
OTHER INFORMATION
GENRES:  EASY-LISTENING, ROCK 'N' ROLL, CABARET
TICKETS: TICKETS £15
SEATING IS UN-ALLOCATED AND IS SUBJECT TO 1ST COME, 1ST SERVED BASIS
ONLY BAR FOOD & DRINKS AVAILABLE IN JAZZ CLUB
À LA CARTE DINING AVAILABLE IN THE MAIN RESTAURANT PRIOR TO SHOW
PLEASE ALLOW UP TO 2 HOURS FOR DINNER RESERVATIONS.  
Offers
Tickets/Times
Ticket
Event time
Cost
Admission

Admission

20:30 - 22:00
£15.00
Location
Address
Toulouse Lautrec Jazz Club, 140 Newington Butts, SE11 4RN
Organiser
Toulouse Lautrec
Paying tribute to one of France's most flamboyant artists, Toulouse Lautrec is an intimate Brasserie & Wine Bar in Kennington, South London. Brimming with the bohemian charm of the Parisian jazz bars of a bygone era. The venue is rapidly becoming one of London's finest live music venue providing quality live music from Jazz to Soul Funk, from French Chansons to Latin Salsa.
---
More from Toulouse Lautrec Jazz Club
Venue
T&C s
1) Tickets are non-refundable with 48 Hours of the event.
2) Attendees under the age of 18 must be accompanied by a responsible adult.
3) We operate a Check-21. If you are lucky enough to appear younger than 21 you may be asked for photographic ID.
4) Seating is available on a first come, first served basis only. Latecomers may be required to stand until seating becomes available.
5) Reserved seating is only available for ticket holders of 7 or more people. Please contact the venue if this is the case.