Secret Theatre Project London
Description
Immersive, Something A Little Different and Theatre/Arts

Tickets from £29.99 - £109.99
Various dates from Tuesday 22nd January 2019

Multiple start times (see ticket info)
"In the future it will be the audience at home who decide the fate of the accused. Time and technology could eclipse a jury of fellow people."

Secret Theatre invites you to one of London's most opulent and historic venues for an immersive thriller where the audience will have the power to decide the evening's outcome.
A serial killer has been on the loose.
The police think they have their man. The making of a murderer. A notorious, dangerous psychopath. 
But is he guilty?

Silence of the Lambs meets Black Mirror in Secret Theatre Project's new world stage premiere. 


Fresh from a sell-out run of Secret Theatre Singapore, the team are back in London with an epic new immersive courtroom thriller. 


Investigate scenes, interview the accused, have your say.
Immerse yourself in the trial of the century! 



Also available on the night is a pre-dinner at our wonderful award-winning on site restaurant.


ABOUT THE COMPANY - HTTP://WWW.SECRETTHEATRES.COM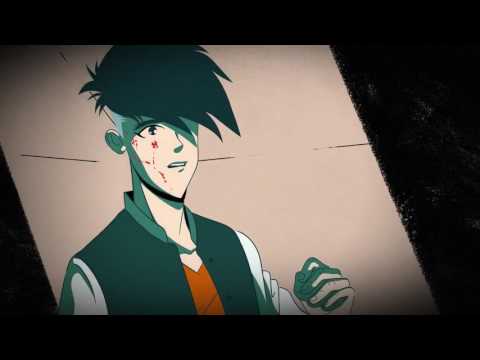 Secret Theatre Projects have travelled the world with immersive site specific shows, join us again or break your cherry with our site specific show! 
***** TIMEOUT HONG KONG 
***** SOUTH CHINA MORNING POST 
***** SINGAPORE TATLER NUMBER 1 EVENT 
***** YG SINGAPORE 
***** LONDON THEATRE ONE 
**** WEST END WILMA 
**** HONEYCOMBERS 
**** LA WEEKLY 
**** NYC FREE WILLIAMSBURG 
**** EXPAT LIVING HONG KONG  
"A Great Night Out!" Jonathan Ross 
PLEASE NOTE DOORS ARE AT 7.30PM NO ENTRY AFTER 750PM - IF YOU HAVE CHOSEN THE DINNER TICKET - PLEASE ARRIVE FROM 6PM FOR YOUR 2 COURSE MEAL AT THE ON SITE AWARD WINNING RESTAURANT. DINNER SLOTS CAN BE BOOKED BEFORE OR AFTER THE SHOW AND HAVE BEEN ESPECIALLY DISCOUNTED JUST FOR THIS SHOW. 

Tickets/Times
Ticket
Event time
Cost
EARLY BIRD TICKET - 7.30pm

Get in early! Show ticket

-
£29.99
STANDARD TICKET - 7.30pm

Standard Ticket - Show ticket

-
£34.99
DInner and Show Ticket - 6-7pm

Amazing 2 Course dinner menu PLUS theatre ticket

18:00 -
£54.99
Champagne Dinner and show ticket - 6-7pm

Amazing 2 Course dinner menu, plus glass of champagne and theatre ticket

18:00 -
£64.99
VIP GOLD Champagne and Show ticket -6-7pm

Amazing 2 Course dinner menu, bottle of champagne, and theatre ticket plus secret VIP experience

18:00 -
£109.99
Location
Menus
Organiser
Secret Theatre Project
Award winning global site specific, immersive theatre company. Secret Theatre Projects have included Freakazoid in LA, Edward Scissorhands in New York, Romeo and Juliet in London, Project Mayhem in Hong Kong and most recently Secret Theatre Singapore!.
Venue
T&C s
1. The ticket holder voluntarily assumes all risks and danger incidental to the event for which the ticket is issued, whether occurring prior, during or after the event. The ticket holder voluntarily agrees that the management, venue, event participants, DesignMyNight (WFL Media Ltd) and all of their respective agents, officers, directors, owners and employers are expressly released by the ticket holder from any claims arising from such causes.
2. Tickets are issued subject to the rules and regulations of the venue.
3. Please check your tickets, as mistakes cannot always be rectified.
4. Occasionally, events are cancelled or postponed by the promoter, team, performer or venue for a variety of reasons. If the event is cancelled, please contact us for information on receiving a refund from the responsible party. If the event was moved or rescheduled, the venue or promoter may set refund limitations. It is your responsibility to ascertain the date and time of any rearranged event.
5. The venue reserves the right to refuse admission and may on occasion have to conduct security searches to ensure the safety of the patrons.
6. Every effort to admit latecomers will be made at a suitable break in the event, but admission cannot always be guaranteed.
7. We regret that tickets cannot be exchanged or refunded after purchase.
8. Tickets are sold subject to the venue or promoter's right to alter or vary the programme due to events or circumstances beyond its control without being obliged to refund monies or exchange tickets.
9. If this ticket is re-sold or transferred for profit or commercial gain by anyone other than the promoter, venue management, DesignMyNight or one of their authorised sub-agents, it will become voidable and the holder may be
refused entry to or ejected from the venue.
10. The venue may operate a No Smoking Policy.
11. The promoter, venue management and DesignMyNight accept no responsibility for any personal property.
12. The event listed on the purchased ticket is strictly for ticket holders who are over 18 years of age. Identification may be required.